It's a Hike, It's a Fundraiser, & It's a Farewell Party for Monique Pilie
Saturday, April 2, 2011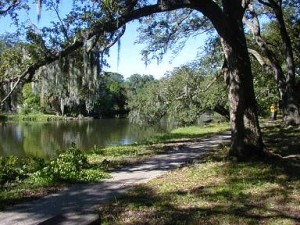 Join us for a 5K morning hike through the lush Couterie Forest and rugged undeveloped east-west City Park Golf course.
Following the hike, there will be a post-hike party with food, refreshments, and music. We will wish Monique happy trails as she prepares for her second hike of the 2,175-mile Appalachian Trail.
For children, there is a 1-mile hike.
First 200 registrants will receive a FREE TREE courtesy of Bracy's Nursery and free t-shirts while they last! There will also be a drawing for an autographed, framed Drew Brees limited edition print.
Where:
City Park Golf Pavillion
Filmore Ave. at Wisner Blvd.
New Orleans, LA 70124
When:
Saturday April 2, 2011 from 9:00 AM to 12:00 PM CDT
Fortier Financial is a proud sponsor of Take a Hike, Monique!